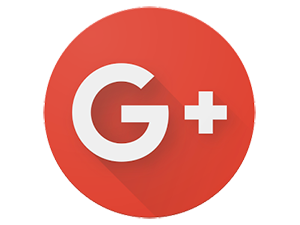 Article by Domain Support
Google+ has upgraded sending notifications to all G Suite administrators explaining how this effects their business. A Google+ Transition Guide has been prepared for administrators to help with the transition. Some of our clients have asked what all this means so we have the nutshell version in this post.  For administrators this means that they have some control over employee use of Google+ (click here for instructions).
Google has decided to extend core services to Google+ for G Suite users. This means that if you have an issue with Google+ you can actually call a human at Google Enterprise Support and discuss your technical issue. Try doing this with Facebook. Google core services for Enterprise include Gmail, Drive, Calendar, Contacts, etc. (for a complete understanding of core services click here).
However, the upgrade has simplified the Google+ experience and if you have been using Google+ for your business you will note the following Google+ services that are no longer available with this upgrade:
Creating Events (users will still be able to view and delete existing events).
Initiating Hangouts chats from Google+ (users will still be able to use Hangouts through the Hangouts app, on Gmail, or at hangouts.google.com).
Using or creating Hangouts on Air (HOA) from Google+.
Note: users will still be able to create new live streaming sessions using YouTube Live. Users will also still be able to view and delete existing HOA data.
The above services are still available but not with Google+. For example, you can still use Hangouts (not covered under core services) or use YouTube to create a live stream event (not covered in core services).
What this means for your company is that your users can use the older version of Google+ during this transition period and opt for the upgrade or switch back to the older version. However, after the transition period everyone will be forced to use the upgrade. This will only effect those users in your company who are currently using Google+. If your employee is using Google+ for mobile with the latest version there is no difference since the mobile version doesn't allow opting back to an older version.
If you are not using Google+ for your business, you may want to consider creating a Google+ Page for your business. Also, if you need assistance with Google+ understanding how this can help your business, contact Connectech. We are happy to assist you with all your Google Apps for Work questions or concerns since we are an authorized G Suite Reseller.