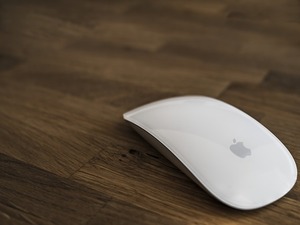 …with more input from the Connectech Team
Apple has been quietly working on something called "Project Marzipan" for a couple of years now, and it appears that they're getting closer to unveiling it. A report by Bloomberg Technology, Apple Plans Combined iPhone, iPad & Mac Apps to Create One User Experience, by Mark Gurman, started this discussion. appleinsider, notes that "The report noted that Apple's Mac hardware could one day run custom A-series chips, much like the iPhone and iPad. But it would appear that plans to allow iOS apps on the Mac will work with existing Mac hardware, powered by Intel processors."
The company seeks to bring its MacOS and iOS platforms closer together by developing universal apps that will work in either environment. This mirrors Microsoft's Universal Windows app strategy, where apps can detect the environment they're running on and adjust their display and navigation accordingly.
Project Marzipan presents some real challenges for Apple because MacOS programs use an entirely different set of development tools, although there is some overlap. The programming language called Swift, for example, can be used to make apps that run in either environment, and if the company placed a greater emphasis on it, the process of creating their own universal apps would be greatly simplified.
The thinking behind Marzipan seems to be driven by the company's desire to breathe new life into the Mac App Store, which hasn't seen nearly the level of success as their iOS Store. The move would be a boon to developers because creating a common platform would allow Mac app developers to get their product in front of more potential customers.
Another potential reason is that the company may be planning to ultimately merge MacOS and iOS into a singular operating system that runs every Apple product. It's a compelling theory, but the company has said nothing to confirm it.
In any event, if Apple goes ahead with Marzipan, and at this point, all indications are that they will, then we can expect a public announcement to that effect at next year's World Wide Developer Conference. The first of the universal apps should appear not long after that, although the process of merging the two app stores and building out a robust collection of universal apps could take more than a year. However, it is important to note what Karissa Bell, Mashable, points out in her article on this subject, "Gurman notes it could also lay important groundwork for potentially combining the iOS and MacOS operating systems, though it's unclear if Apple is considering such a plan." This is because the macOS is essential to developing iOS applications, as Jeff Gamet, the Mac Observer, points out here, "Apple isn't in a position to ditch the Mac platform because it's still more capable than iOS on the iPhone and iPad. It's also the only place to develop iOS apps, and key for graphic design, audio and video editing, and more."
John Gruber, Daring Fireball comments, "iOS has no concept of a mouse cursor and runs only on touchscreen devices. MacOS has no support for touchscreen devices and requires a mouse pointer. "One user experience" is neither possible nor desirable. The truth is that this effort by Apple is almost certainly not about cross-platform applications but instead cross-platform frameworks for developers. It's developer news, not user news."
Gus Mueller, The Shape of Everything, feels similarly and writes, "How a shared UI framework is going to make big companies somehow care is beyond me. This mysterious new framework isn't going to magically give iOS the ability to use mouse input, or let all Macs gain touch input via the screen. Work will still need to be done making the UIs work properly on their respective platforms. And someone's going to need to care enough to make that happen."
On the flip side, ars technica writes, "If Marzipan does come to fruition, Apple would not be the first to do something like this. Google allows publishing of apps to both Android mobile devices and the desktop Chrome OS in its Play store. Microsoft introduced Universal Windows Platform in Windows 10, allowing development of apps that run across a wide range of Microsoft platforms like desktop Windows, the Xbox One, and Windows 10 Mobile."
appleinsider reports, "The blurring of lines between macOS and iOS will reportedly occur with next year's major software updates. If Apple sticks to its usual release pattern, then iOS 12 and macOS 10.14 would be announced at the Worldwide Developers Conference in June, before launching to the public in September."
MacWorld comments, "Both iOS and macOS have individual strengths to bring to the party. In iOS, Apple has created a platform with unparalleled security down to its roots. There's no platform in existence that is deployed on the number of devices as iOS—in the hundreds of millions!—that also boasts its impressive security record. And in macOS, the company has not only developed a platform that has stood the test of time, adapting to multiple architecture shifts over the course of decades, but also one that brings power and customizability to users. But where they each have strengths, they also feature commensurate shortcomings. iOS still can't match the multitasking ability of the Mac. The Mac aspires to the ease of use that iOS's touch-based UI brings, but doesn't quite get there."
This Bloomberg report that started all this discussion you may watch below: