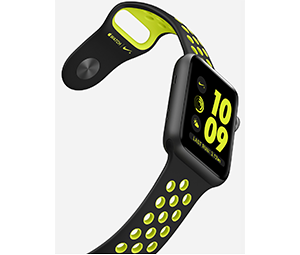 Article by Domain Support
If you are trying to upgrade your Apple Watch to watchOS 3 and find the following error message:
Unable to Install Update – An error occurred installing the latest version of watchOS on your Apple Watch
you have come to the right place. Here are the steps:
Turn off your wireless router, wait ten seconds and then restart it.
Power off your iPhone, wait five seconds, and turn it on again.
Power off your Apple Watch by holding the crown and side button for 10 seconds and let it reboot (the screen will go black and then you will see the Apple logo again). Make sure your Watch is in range of your paired iPhone.
Make sure that your Apple Watch connects to its charger (follow these steps if you are having an issue) Make sure you have at least 50% charge on your battery (follow these steps to see your battery charge percentage).
On your iPhone, make sure it is connected to your charger. Open the Apple Watch app on your iPhone, tap General > Usage > Software Update, then delete the update file.
While still in the Apple Watch app on your iPhone, tap General > Software Update > Download and Install
Enter your iPhone Passcode, Tap Agree to the Terms and Conditions
The download will begin. It takes some time for the download and installation so be patient. This should do the trick. If you still get an error message, make an appointment with the Genius Bar at your favorite Apple Store for assistance.