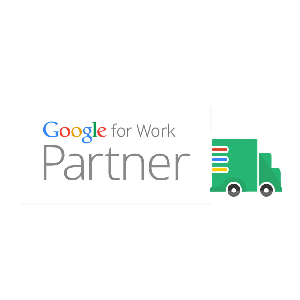 Article by Domain Support
When an employee leaves your organization what do you do about the employee's email and file storage?  If you are using an on site server you will have to let IT handle it. Tech Republic has an article about what you should be concerned about. [1] Especially this is a concern with Bring Your Own Device [BYOD] and with confidentiality issues such as protecting company data. [2] As Business News Daily puts in, "Employers should take reasonable and lawful actions to ensure that all that leaves the company is the employee, and not information or customer relationships." [3]
Our G Suite clients can streamline this process since  Google knows how to handle this and Connectech is here to help you make this a smooth transition for our G Suite clients.
G Suite gives organizations options to consider and Connectech will handle some of these options at no charge to our G Suite clients. Google provides all the instructions here:
Manage User Accounts and Passwords
Here are the nutshell versions of the three options:
(1) Change the user account name, email address, and password. This retains all the data and the company still has access to the account. A new user can use this same account with all the email and files stored in Google Drive. This is the easiest solution and there is no charge for this service to our current clients. Google Official Announcement
(2) Suspend the account. This simply holds the account in suspension until you decide what to do with the data. Only an administrator can make any changes or access the data. This is a simple solution and there is no charge for this service to our current clients. Google Official Statement
(3) Delete the account. This removes all email and files in Google Drive. This is also a simple solution and there is no charge for this service to our current clients. Google Official Announement
Connectech does not charge billable time for resetting the password, changing a user name, suspending or deleting an account.
There are some clients who want the email address of the employee who leaves the organization to be forwarded to another user account (or made into an alias address of an existing user) which Connectech can accomplish this for you with billable time.
However, if you want to retain all the email and Google Drive data before you delete the user account in choice number 3, you can migrate all the email and data over to another user account if you are a super administrator and learn how to do this. Or if you prefer, Connectech can migrate all the email or drive data from one account to another account designated by you and charge you billable time for this.
Google provides instructions with the links to Google Official Announcements above, or you can let Connectech handle all this for you.
When Employees Take Over The Technology
Perish the thought, but if you are not careful, if an employee(s) takes over the technology of your company this can prove to be a disaster. So you need to take steps to control this as the owner/manager. We have a post about this subject that can give you some insight into how to accomplish this but contact us for what security we recommend you should implement immediately if you haven't already taken the necessary precautions.
End Notes
[1] Take security precautions when an employee leaves the organization, By John McCormick, TechRepublic
[2] Protecting Corporate Data…When an Employee Leaves, by Esther Schindler, Druva Blog
[3] What to Do When Your Best Employee Quits, by Nicole Fallon, Business News Daily Assistant Editor June 11, 2014